SEMBA, GCT JAPAN Inc. and Urth Inc. have entered into a strategic business alliance to jointly provide a metaverse solution Vterior™
"Vterior™ released
On November 18, 2022, SEMBA Corporation, GCT JAPAN Inc., and Urth Inc. officially forged a formidable business alliance. Under this strategic partnership, we have embarked on the launch of Vterior™, a metaverse solution tailored to cater to the needs of our esteemed clients. Vterior™ offers an all-encompassing platform that facilitates the seamless creation and management of well-designed virtual spaces, providing a one-stop solution for our clientele.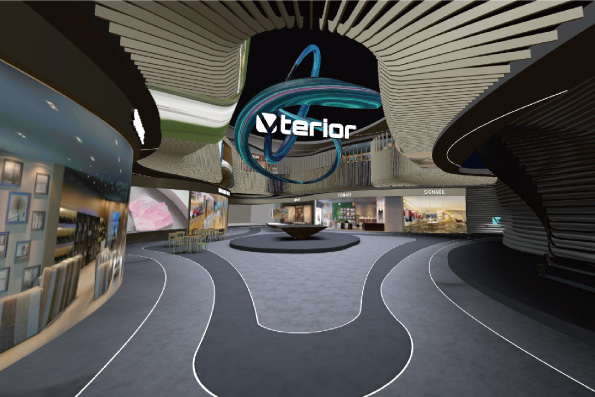 1. The Purpose of the Business Alliance
SEMBA has diligently prepared for its entry into the metaverse*2 industry, with a focus on enhancing its 3D modeling and consulting services utilizing Building Information Modeling*1 (BIM), a capability it has been enhancing. In order to initiate the offering of innovative solutions unlike any seen before, we will leverage GCT's expertise in metaverse blockchain technology for business development and consulting, as well as Urth's web-based metaverse infrastructure development technology (V-air). Through the collaborative efforts of these three companies, we aim to create integrated solutions. Furthermore, we are committed to advancing collaboration in the NFT*3 domain.
2. About Vterior™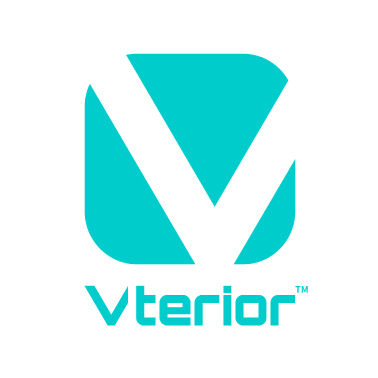 Vterior™ is a metaverse offering primarily for our clients in the commercial sector, including commercial facilities, retail stores, and department stores, utilizing SEMBA's expertise and experience in spatial design. It boasts a strong emphasis on design aesthetics. By participating with avatars in the metaverse designed by SEMBA, users can engage in communication through voice calls and chat within the metaverse. Furthermore, it offers metaverse shops integrated with e-commerce, hosting events and facilitating showroom experiences within the metaverse.
3. SEMBA's Initiatives in the Digital and Virtual Field
SEMBA has been actively challenging in the virtual field since 2020, and this initiative serves as a SEMBA's commitment to realizing ethical and digital strategies, set out in its "Medium-Term Business Plan 2024". SEMBA has set the ethical and digital strategies as a crucial theme for corporate transformation and has been promoting digital transformation (DX) initiatives, including being the first in the interior design industry to achieve "DX certification" and receiving the prestigious "Tokyo Telework Award" Grand Prize in its inaugural edition.
4. Our Ethical Initiative
In pursuit of our vision as a "Good Ethical Company" and as part of our efforts to address societal challenges, we are collaborating with GCT to commission the production of avatars for use within Vterior™ from facilities that support employment of people with disabilities.
*1 Building Information Modeling (BIM)
A system for constructing building information models that incorporate not only mainly three-dimensional shape information created on a computer but also attribute information about buildings, such as area, specifications, performance of materials and components, and finishes.
*2 Metaverse
It refers to both the virtual spaces available on the internet and services that can be used within that virtual space. It is a neologism formed by combining "meta" and "universe" and signifies a space where one can take actions in a virtual environment while having a physical presence in the real world.
*3 NFT (Non-Fungible Token)
NFT is a technology that utilizes blockchain-based digital signatures to prove the uniqueness and originality of digital content. In the past, digital content could be easily copied, but with NFTs, it is now possible to create one-of-a-kind digital assets, imbuing them with value as rare and unique content.
>Corporate site of GCT JAPAN Inc.
>Corporate site of Urth Inc.
Return to the list of news