"SEMBA GOOD ETHICAL OFFICE" Won the Shortlist in the "Dezeen Awards 2022".
At the "Dezeen Awards 2022", our Ethical Design efforts, centered on the renovation of our headquarters office, were highly evaluated, and "SEMBA GOOD ETHICAL OFFICE" was selected as one of the top five entries in the sustainable interior design category out of 5,400 entries from 90 countries around the world, and was awarded a Short List.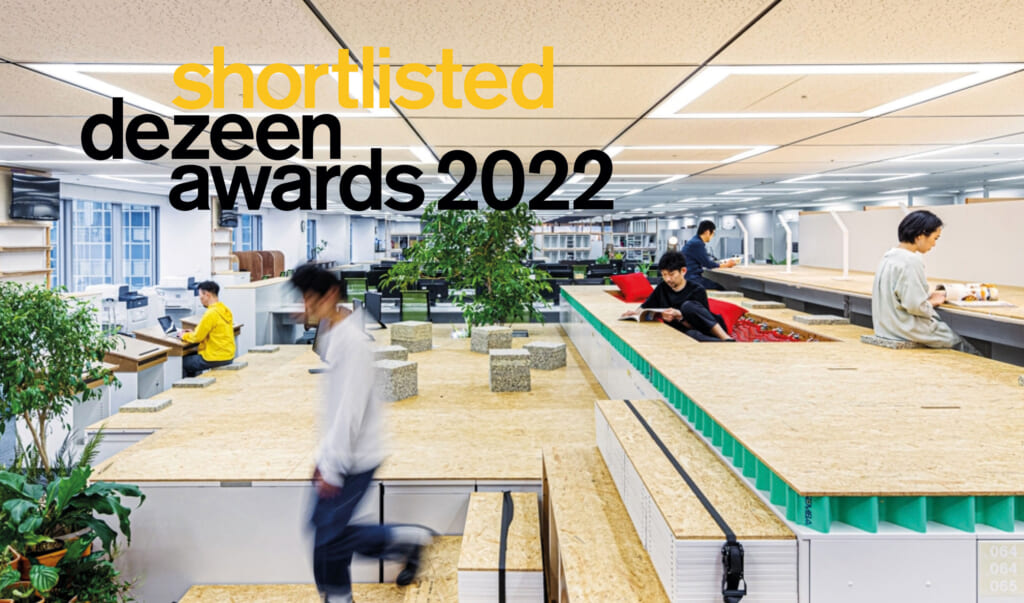 About SEMBA GOOD ETHICAL OFFICE
For this office renewal, we held an in-house competition for upcycled furniture design, the "Link" research project on discarded building materials with we+ inc., in-house events and study sessions, and a tour of the new office for companies. We believe that our efforts were highly appreciated not only for creating an ethical office, but also for involving people in the process and rethinking the future of people, the community, and the environment together with many people.
SEMBA will continue to increase the number of people interested in ethical design and co-creation partners to build a recycling society.
What Are the Dezeen Awards?
The Dezeen Awards, conducted by Dezeen, the world's leading UK-based architecture and design magazine, celebrate the world's best architecture, interiors, and design, and are the international benchmark for design excellence.
Return to the list of news